The Art Journal Stimulus Project has begun! Here is my first page: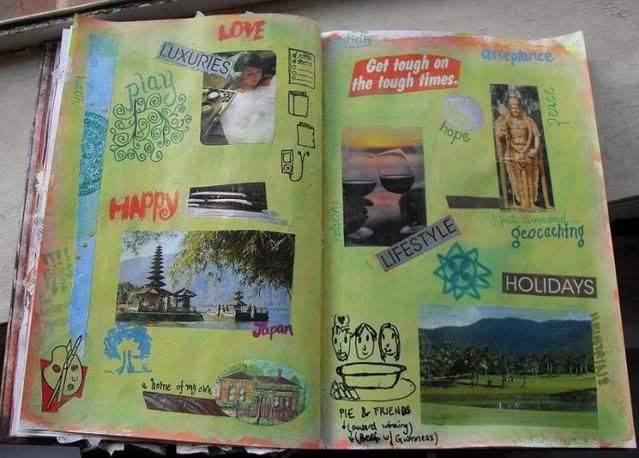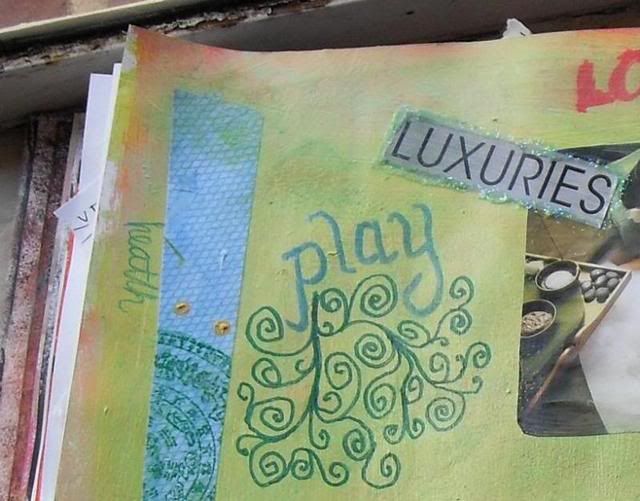 In a nutshell, the task was to write down negative feelings, then cover them up with layers of paint, and collage images, words and symbols that have a positive association for you.
I like the colours and the drawings, but I hate the composition. Collage has never really been my thing. I think the double-page spread was too large as well. I had an urge to fill it up with 'stuff' - quantity over quality.
A detailed description of what I did, why and what I thought of it can be found at
my Flickr pool.
(detail
here
).