I'm 4 weeks behind, but I wanted to finish it anyway.
I decided to work over a page that I'd started about a month ago, but I wasn't happy with: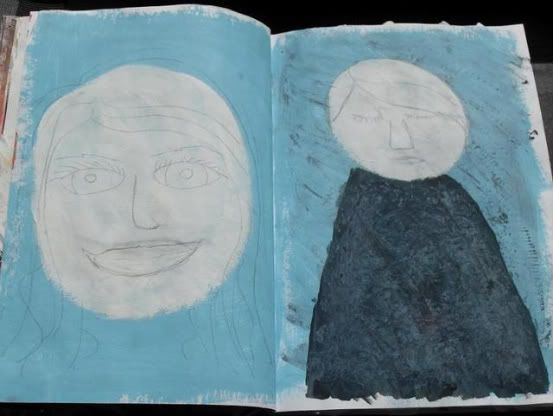 So then I turned it into this: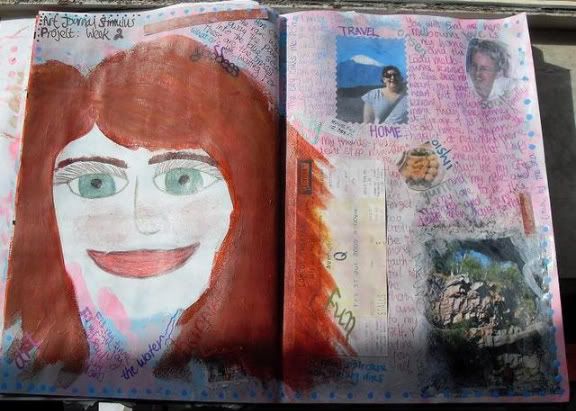 The task was to start with someone or something negative in your life that's holding you back. Then cover it right up with things in your life that are positive, encouraging, fun and/or playful. For an explanation of what materials and techniques I used, I've gone into the boring details in
my Flickr, here.
(There is a reason why there's a large drawing of my own head in it, I'm not just vain. But then again, it's a pretty big head on the page there...)
Here's a detail of it: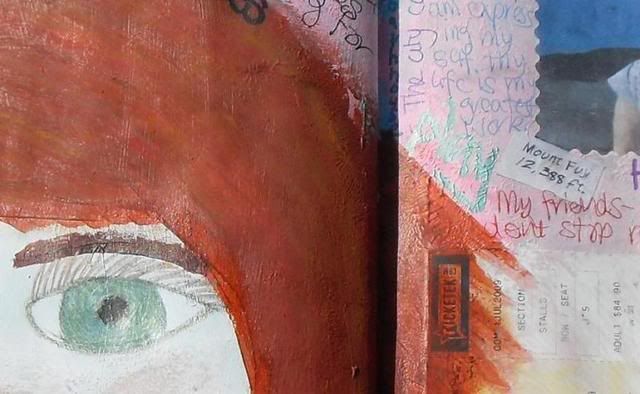 Here's something else I've been working on, in my new drawing journal. It's called A Week of Experimentation. I tried wearing different looks every day for a week. Some are quite daring - for me! The first day was more like returning to an old look, to ease myself into it: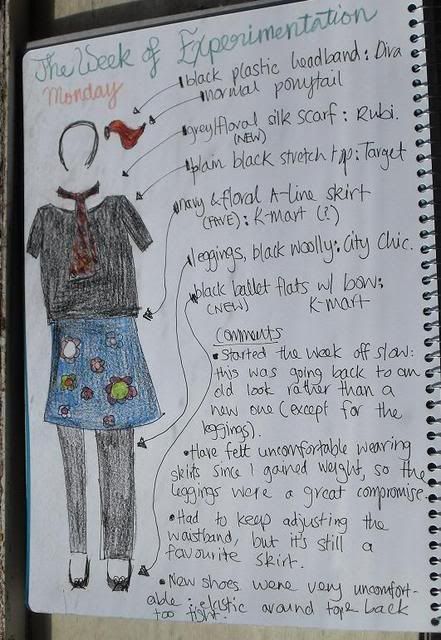 I felt really cute! I will post the rest as photo opportunities allow. Or I might see if scanning them works.
Have a great week!
Be the craft!