Work In Progress No. 1: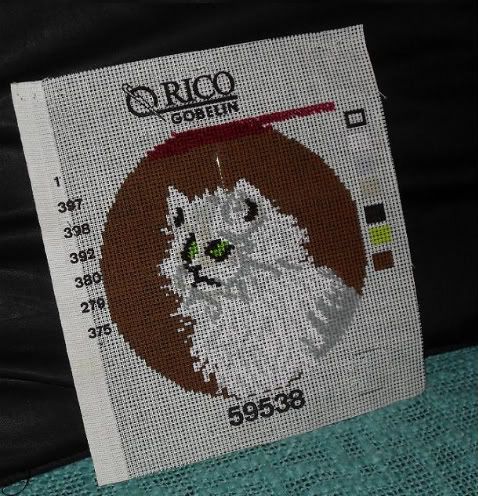 Remember a few weeks ago I reviewed
Jane Austen's Sewing Box
and I mentioned that I was enthused by the needlepoint project? Well, soon after I rushed out and bought a needlework canvas and some crewel wool and got to work. I went to
Morris and Sons
, the (relatively) new knitting and needlework shop in the city. I was pretty impressed with the place. I'd never seen actual Noro yarn in the flesh before, only in photos on the cool kids' blogs. I immediately rushed up and fondled it a bit. I chose a small needlepoint canvas from the huge range, and two staff members helped me choose some coloured yarns for it. Morris and Sons certainly isn't a place you visit in a hurry. It's also a little more expensive than other craft shops. Or maybe it just seems that way because they only stock quality merchandise. But the service is excellent, and I'll be going back.
Work In Progress No. 2: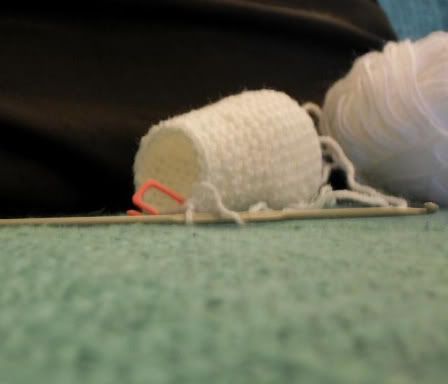 Mystery project!
Work In Progress No. 3: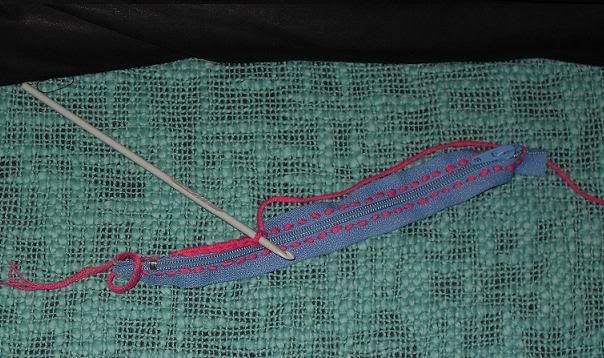 I started this just today. It's a pouch. Instead of crocheting it and then sewing the zip on (I hate sewing), I'm going to try using the zip as the base and making it from the top down. I have no idea if it'll work. It would be great if I could finish it!