Last weekend Boy and I went away for Easter. It had its high points and its low points. I can't really say it was relaxing
per se
, but we did get to see and do a few interesting things.
Here is the view from the lounge/bedroom of the Bed & Breakfast we stayed at. Note the lack of civilisation. Just what I needed!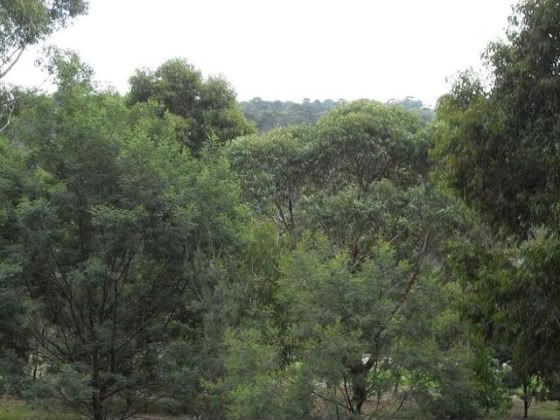 Here is a detail of an interesting sculpture I saw at the Arthur's Seat Hedge Maze. I love the wavy swirliness of it, like it's blowing in the wind. I found it kinda inspiring: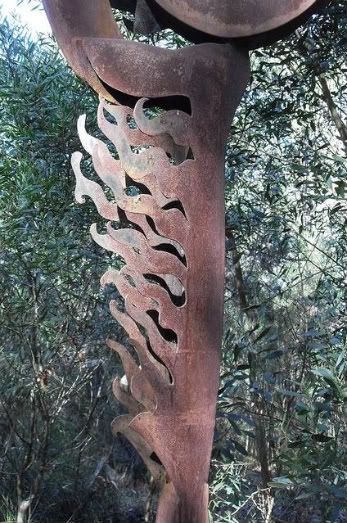 We did some drawing at the beach. Here is a drawing I did with my new brush pen: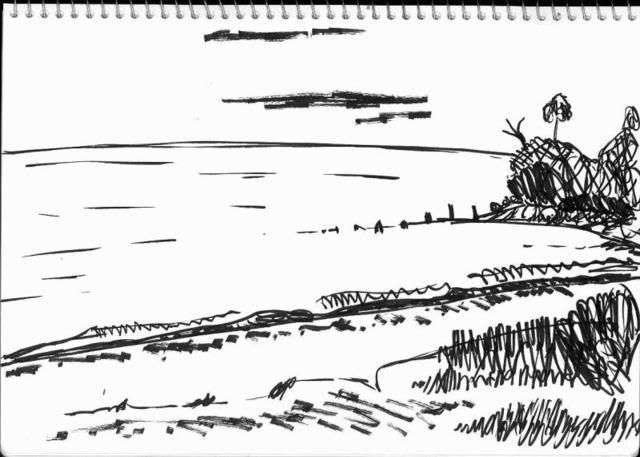 I enjoyed the process of using different marks to stand for different features in the landscape. It didn't take me long to do that one, so I decided to do another one with watercolour pencils. The set I have has some very strange colours in it - 3 shades of orange but only 1 shade of green and no dark brown! But I got by. I didn't have any water to blend them with and I was going to do it when I got home, but I think I like it the way it is. I really liked doing the same scene with different media and found the different processes and results to be interesting.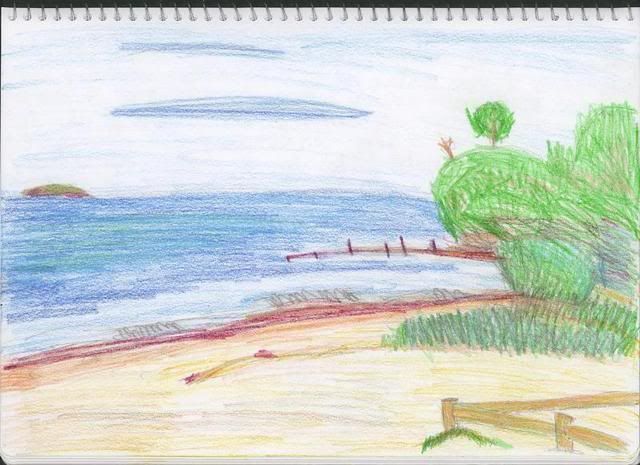 I took along my rubber stamp making kit that I bought in Japan and made my first stamps with it! I used them to make a card to say thank you to our host when she helped us after my car broke down (that's why I said there were high points AND low points to our holiday!)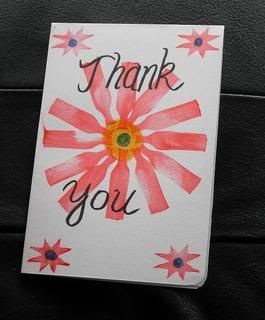 After the stress of my car breaking down and having to hire a car on the second day, I wasn't really in the mood to do any more arts and crafts. We did go for a lovely walk through the bush though. I love it when you emerge from the bush and realise you just spent the last hour and a half exercising and you didn't even notice it!