I spent most of the month at home, except for a few trips into the city to go to exhibitions or see friends. My focus has been on the home -- unpacking, sorting and setting everything up.
What I've been making ...
I haven't done a huge amount of craft, but at least a little more than last month. I made this small mat on impluse. Sometimes I get a random urge to knit something in a basketweave pattern for some reason. I'm slowly developing a small collection of little basketweave mats, doll blankets, etc.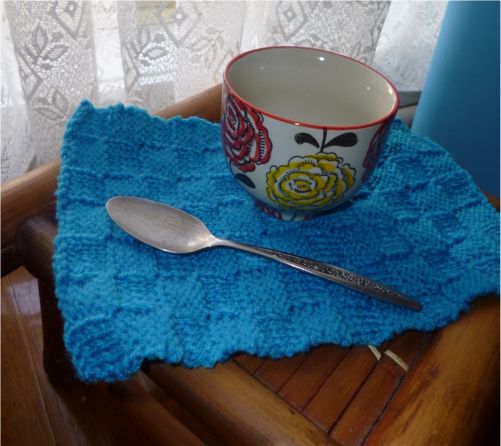 I've also worked a bit on my Grannyland blanket. I have about 15 finished squares now, and the unfinished ones you see here. My aim is at least 25 before I even start thinking about joining them together. I'm having too much fun pairing up colours to stop yet!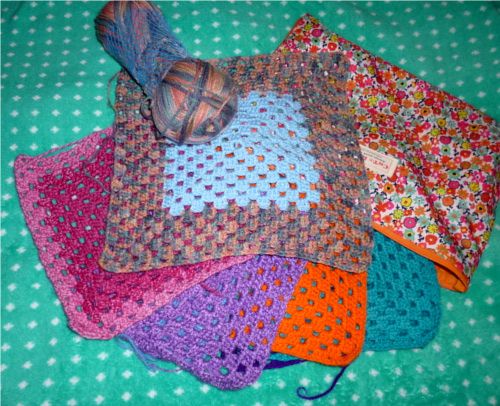 What I've been playing ...
I've been on the lookout for new casual games to play. I found out recently that the style of game I like to play most is called 'god games' -- the ones where you control the little people/animals/etc and do things that affect their environment. I especially love the ones where you can name them. When I think about it, it's quite rare in life that you get to name things. Plush toys, pets, perhaps your car. Then there's the ultimate -- getting to name another person. In some of these games, you get to name a whole civilisation!
My favourite new game (despite the characters' names not being customisable) is
Godus
. In this game, you literally play a god, directing your followers to build a civilisation and sculpting the land to make it easier for them to do so. If you keep your followers happy, they generate belief (the pink bubbles) which you can collect and use for powers like Finger of God and Meteor.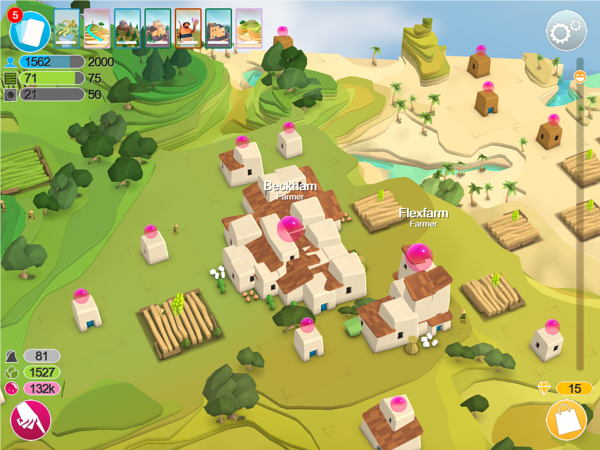 As you can see, the game looks gorgeous. I love the contoured layers of land in different colours.
Godus
was designed by a team headed by Peter Molyneux, one of the greats of game development -- so great, even I've heard of him! Just to scare the rival tribe a little, I set one tree on fire, and ended up destroying their whole civilisation. Oops.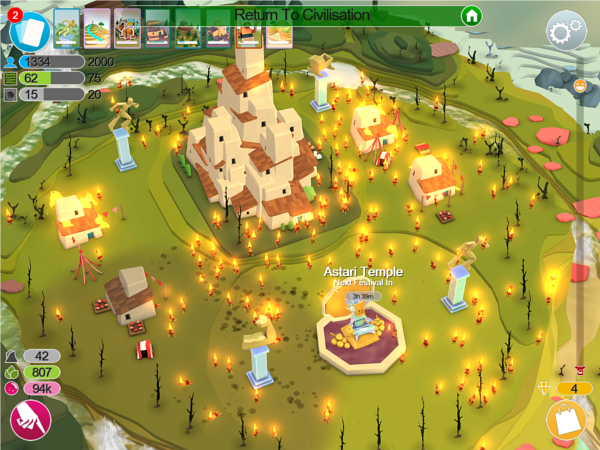 What I've been sorting ...
I unpacked enough that I was able to give the KonMari treatment to a couple more categories of my stuff: underwear, plush toys and knick-knacks. Well, some of the knick-knacks, anyway. I'm sure I have a lot more to unpack....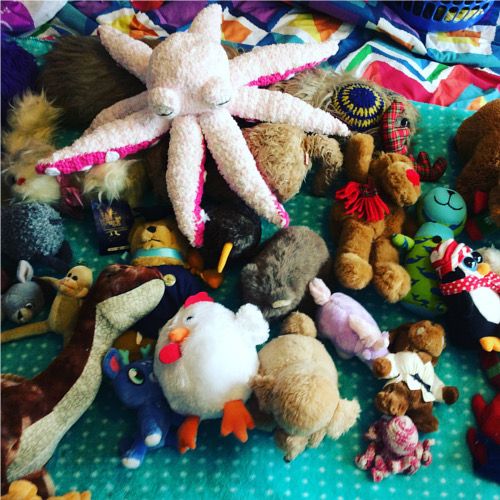 Selections from my Instagram ...
A new section, obviously, as I've only been on Instagram for a couple of weeks, this section features some of my favourite pictures from my feed for the month of April: