Hi Mum,
I made some savoury poffertjes!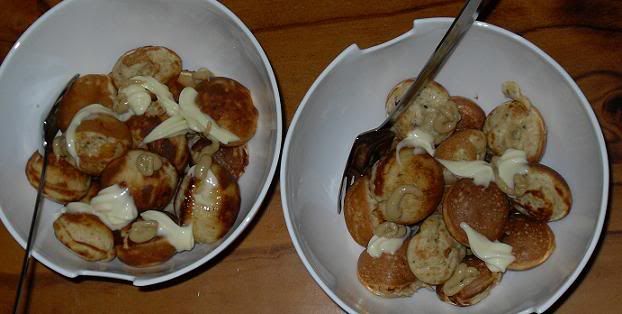 It's just a basic pancake mix with grated cheese and baby corn (both chopped up tiny), dried herbs, minced garlic and mustard flavourings. And a bit of salt.
My bowl is the one with slightly less mayo. hehhehe
Hope you're having a good weekend!
xx Katie