This is where I'm up to at the moment on
Journal Girl's
Wish Journal project. The inner pages have been cut and folded: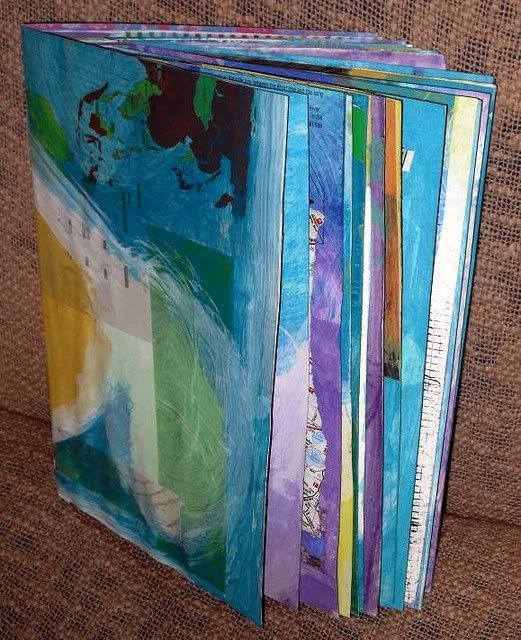 I used an old children's book I bought from the Salvos for the cover. I cut the covers off using a craft knife and joined them together: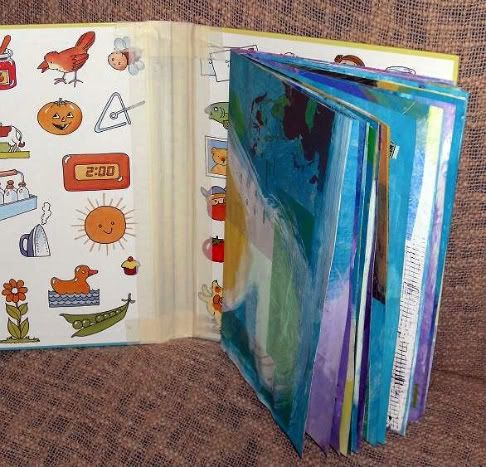 The kiddie images will be all covered up in the finished journal. Unless I like any of them! =) And here is Bec's Hat, all finished.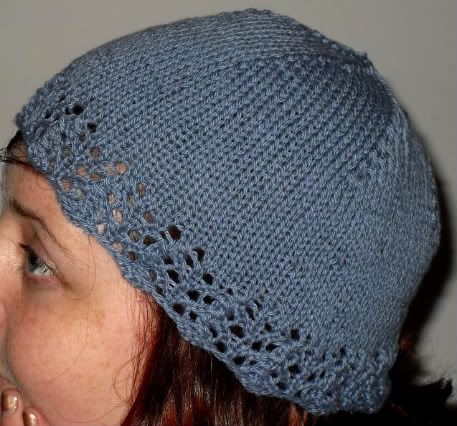 See my new golden-brown nail polish as I model the hat!
Also, I have done quite a good job at removing the red-eye from the photo.
Bec shaved her head for the World's Greatest Shave for cancer, and I'm so proud of her! And kinda glad that a) I got the hat finished on time and b) I didn't screw it up. I'd forgotten how much of a pain in the butt working with double-pointed needles is. Next I'm gonna be doing some good, simple mindless crochet for a while!
Tonight I'm making Chicken Tortilla Soup. I've changed the recipe so much there's no point in linking to it. I tasted it just before, and I've put way too much chilli in. If it hasn't killed me, I'll post photos next time!