On the weekend, Boy and I visited his lovely, lovely parents. We had a gorgeous roast lunch, and I was lucky to come away with some yarn and this pattern book: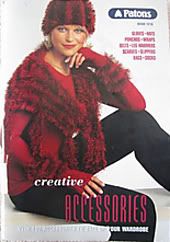 The two aren't specifically meant to go together, but somehow a new project magically appeared soon after I got home: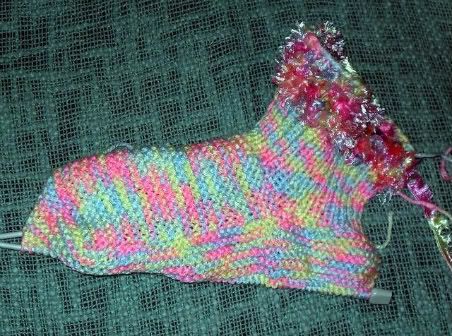 It's a pair of bedsocks! I have some nice warm slippers, but they're the type with no back, so I can't really wear them when I'm curled up on the couch. Also, they fall off whenever I get up from my computer chair. So I thought a pair of socks would be the perfect solution. I'm about 2/3 of the way through the first sock already. Despite the fact that it's a 'beginner' pattern, some parts of were quite confusing, but I nutted them out in the end.
I hope this unseasonably cold weather lasts long enough for me to finish them!
I've also been working on the Giant Granny Square Baby Blanket quite a bit, while watching such TV shows as
Man Vs. Wild
with Bear Grylls. In a perverse way, I enjoy watching him struggle through the wilderness eating raw bugs while I sit with a hot cup of tea crocheting with a warm wool blanky spread over my lap. I'm not knitting it to a pattern, so I can make it any size I like, but think it only needs a few more rows. Here it is at the moment: