I've been making some toys for the cat shelter. Once I have enough to fill up a post satchel, I'll send them off. First, I crocheted some fish toys. The first two have embroidered faces, the third a ruffled tail: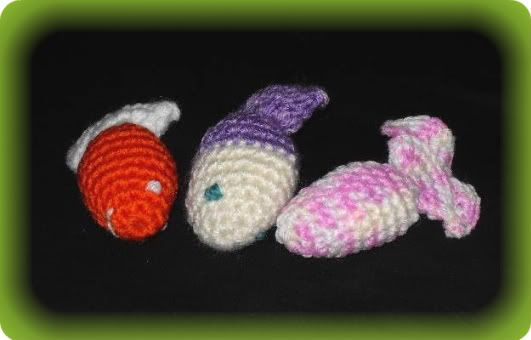 I loved working up this pattern. I can see myself churning out many more of these!
Next is a pair of toys made from some samples of Cro-hook technique. It's a bit like Tunisian crochet, with the long hook, but the hook is double-ended and you push the work to the other end of the hook every second row. Interesting.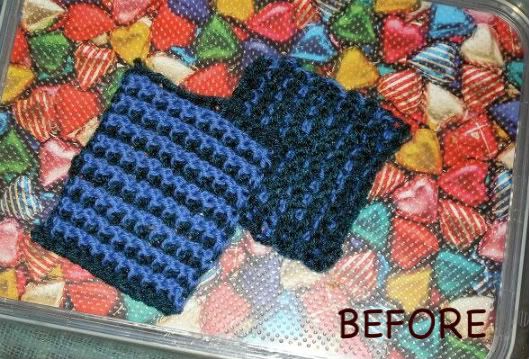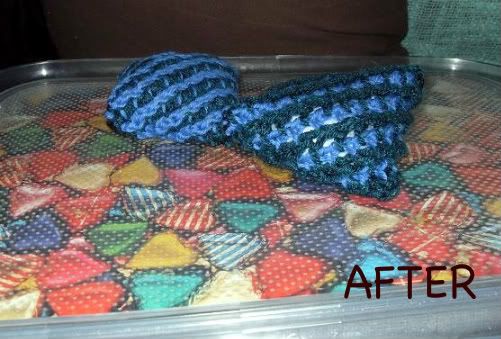 As you can see, the fabric is very stretchy and quite open. I stuffed these loosely with plastic bags. I cut them into short strips first so the cats can't get into too much trouble. They have a satisfying crinkly sound when they're squeezed.
Finally, there is a knitted ball. I normally find knitting small pieces with double-pointed needles to be incredibly annoying, and this was no exception. I didn't really understand the instructions for the first couple of rows, and kinda fudged it. It's pink and it has a nipple.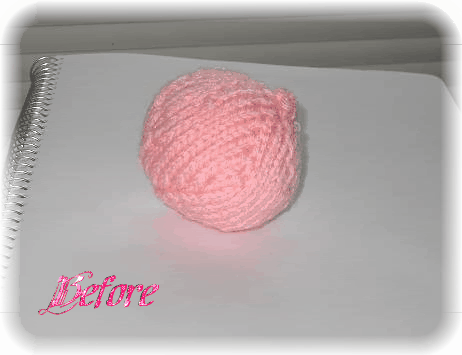 See what I mean? Cat toy that doesn't look like an intimate body part? - FAIL!
So I added some surface crochet and now it looks immensely better: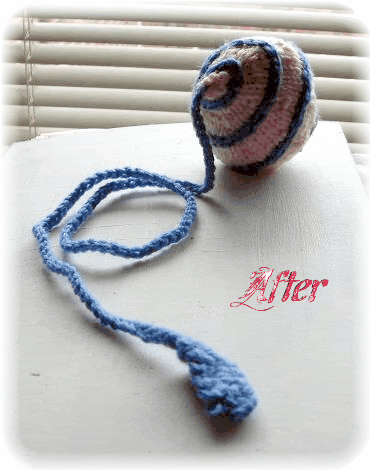 I'm having visions now of adapting the fish pattern to make a string of Christmas lights. Fun!