Here is a drawing I did about two weeks ago, which I only got around to scanning today.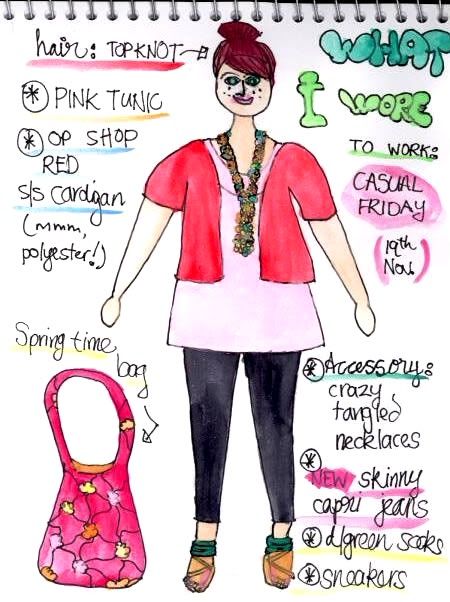 I used the new watercolour set that Boy bought me, with 36 lovely colours. The drawing is only half the size of the ones I've done previously, so there's less detail. I think I'll go back to using a whole page. Also, I had a bit of a problem with bleeding around the face. And I cheated and gave myself Barbie-doll-hands. I haven't drawn for a while, it's true. I'm trying to accept the wonky bits. Just like in real life, really!
I
did
look pretty cute that day, though!